Greeting
We just opened the shop near the Nakasone public hall in Nakijin Village.
We are the tavern which mainly offers hormone roast meat,
and the menu which efficiently uses the Japanese beef of Nakijin product and seasonal vegetables bought from local farmers.
We prepare 12 kinds of selected hormone of pride such as Mino, Hachinosu, Intestines, Lungs, Cheeks, etc.
Especially, the "stomach set" in which four sorts of hormone are arranged in one dish is a specialty dish of our shop.
Beginning with Ebisu Taru Nama Draft Beer (Ebisu Barrel Draft Beer) or Orion medium-bottle draft beer,
we prepare alcohol such as a highball, a cocktail, a glass of wine, etc. abundantly.
Since roast meat for one person is also a big welcome, please do not hesitate to come to our shop.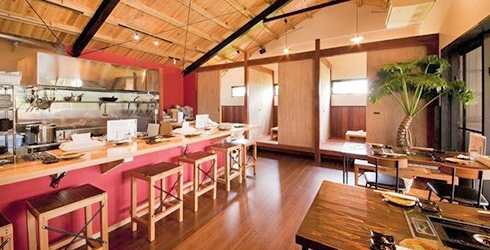 Recruitment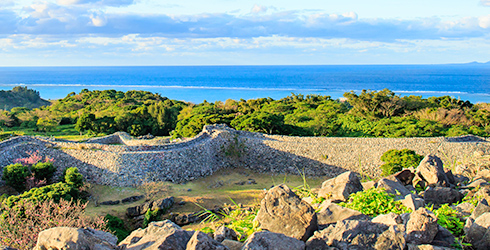 Nakijin Village
Access
Shop Name

Hormone Roast Meat Tavern, Usinoibukuro

Location

905-0401
155 Nakasone Nakijin Village, Kunigami-gun Okinawa-ken

Telephone Number

0980-43-0739

FAX Number

0980-43-0739

E-mail Address

Business Hours

17:30 P.M. to 23:30 P.M. (Last Call: 22:30 P.M.)

Shopholidays

Non-regular Holidays
Google street views are scheduled